Holy Relic One Of A Kind Marion Apparitions Soil And Branch Of The Oak Tree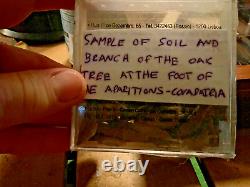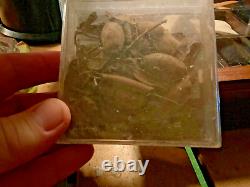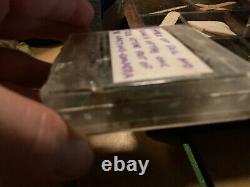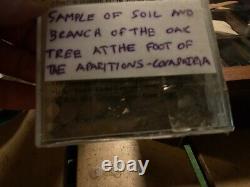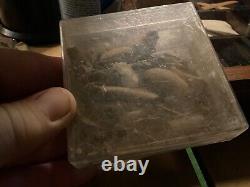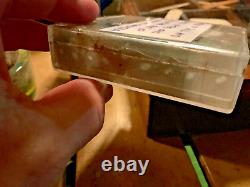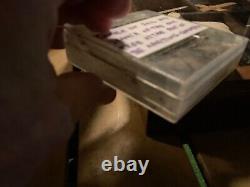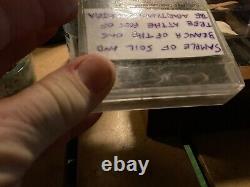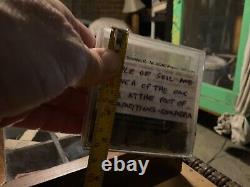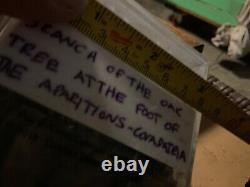 THIS IS GENUINE RELIC FROM FATIMA PORTUGAL THE MARION APPARITIONS THIS IS A BOX WITH SOIL SAMPLE AND A BRANCH OF THE OAK TREE AT THE FOOT OF THE APPARITION STRAIGHT AT THE SPOT WHERE THE APPARITIONS TOOK PLACE. BECAUSE NO ONE CAN GET TO IT BUT HOPED THE FENCE!!!!! BECAUSE I WAS DETERMINED TO GET SOME OF THE SOIL AND A BRANCH AND I DID!!!!!!! I ALSO HAVE ONE MORE BOX CASE WITH MORE IN IT IF INTERESTED AND PRICE IS FIRM DUE TO THE GREAT LENGTHS I HAD TO GO THROUGH TO GET IT AND NO ONE ELSE CAN JUST GO GET THIS FROM THAT TREE AT THE FOOT OR TAKE A BRANCH. I WAS BRAVE AND DETERMINED AND I GOT IT..
BEFORE ANYONE SHOWED UP AND SAW ME???? PRICE IS FIRM YOU WILL NOT GET THIS ANYWHERE STRAIGHT FROM FOOT OF THE TREE AND A BRANCH OF THE TREE!!!! AND I KNOW THE WEIGHT AND HAVY MANY PICTURES OF THE RELIC AND ZOOMED IN OF THE SOIL AND BRANCH ETC.. BUT I WILL TAKE ACTION THOUGH SO IF YOU YOU ARE DOING ANYTHING UNDERHANDED WITH RELICS YOU BETTER PASS MY ITEM BY.