Sharon Stone Signed Purse One of a Kind 1999 Auction Item With Original Docs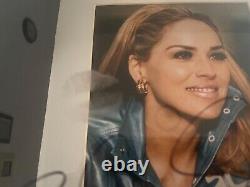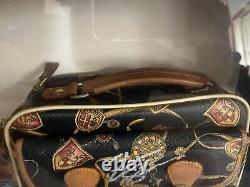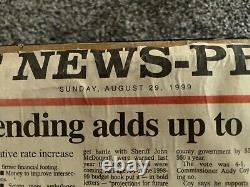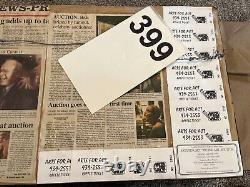 ONE-OF-A-KIND WITHOUT A DOUBT WHATSOEVER! This purse was signed by Sharon Stone.
There is a clear 8" x 10" photo mounted inside. Not the best frame box, but it has been untouched, unhung and boxed ever since 1999 when I picked it up in Florida.
Purse is a Marinal Rinaldi. It is clearly engraved on the left buckle "MARINAL". The approximate measurements of the item is 24" x 14" x 5.5 deep. With the right framing and perseveration, this item will certainly be the ultimate WOW piece for the Sharon Stone fan!
I will wrap it well, put multiple foam inserts on both sides and double box it.