Whizzer-like Custom Vintage Cafe Racer Motorbike Design One Of A Kind Look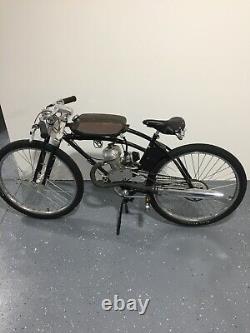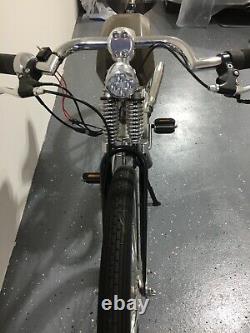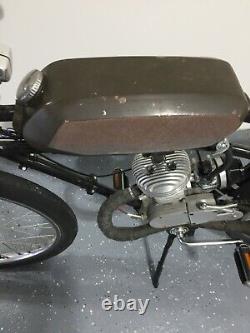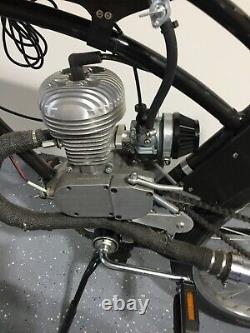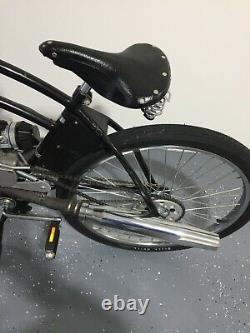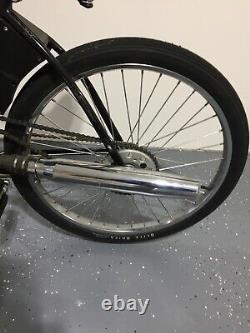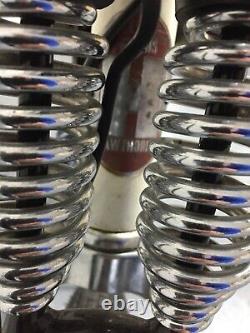 This is a one of a kind custom Vintage Motorized Bicycle with a Cafe Racer inspired design. The genesis of this bike started as a pre-war vintage Hawthorn bike from the 1930's. An old, vintage 1972 Harley Roadmaster gas tank then fitted with a heavily modified 66cc PK80 engine from Bicycle Motor Works. Every part was carefully selected including the Springer front end and drum brakes. Quick brick tires and heavy duty spoked rims.
Custom exhaust with motorcycle tail pipe. Several custom parts in CAD and 3-D printed them to house the ignition system. Runs great and easily goes 30-40mph. Only has one gear and it pedal starts.
Truly a one of a kind. This will be extra of course.
You are purchasing this motorbike as is. My Medical Bills are stacking up.