Captivating Alligator Incense Vessel Handcrafted, One of a Kind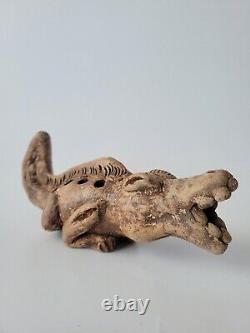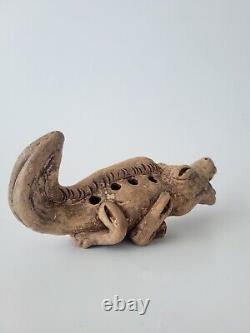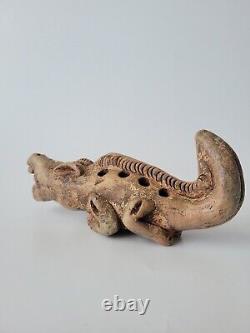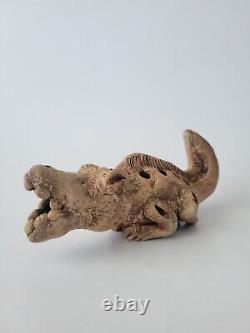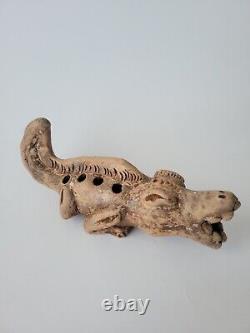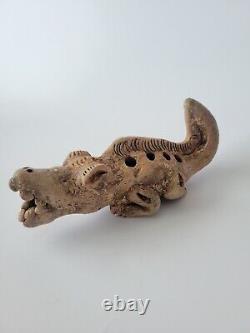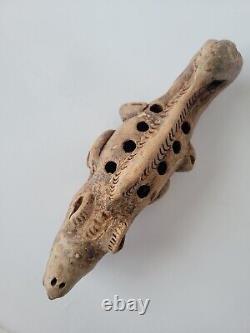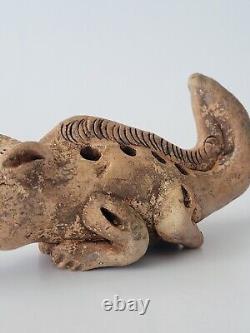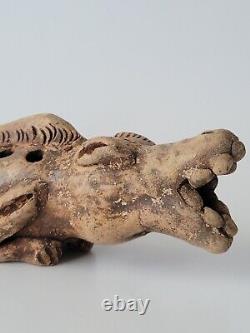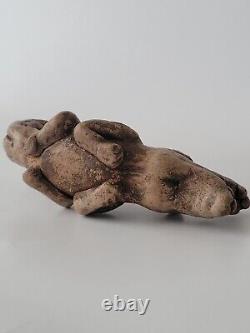 Behold the captivating allure of this remarkable Alligator Vessel, a true testament to the skilled hands of its artisan creator. Measuring seven inches in length, two and a half inches in width, and three inches in height, this handcrafted vessel embodies the essence of the magnificent alligator that gracefully roams the swamplands. Crafted with meticulous attention to detail, the vessel's surface showcases a rich, earthy brown hue reminiscent of the fertile soil that nurtures the vibrant ecosystem it calls home. Its hollow interior, carefully designed with eight delicate holes on its back, beckons the gentle infusion of fragrant incense, transforming it into a captivating incense burner that fills your space with soothing aromas. This alligator vessel is a true work of art, crafted by a skilled artisan with unwavering dedication.
Its uniqueness sets it apart, as no two vessels are alike. The exquisite craftsmanship tells a story of devotion and love for the art, going beyond its mere functionality to become a cherished piece that evokes wonder and conversation. Place this vessel within your space and witness its captivating draw. Let it become the focal point, a conversation starter that invites stories to unfold and memories to be shared. Each delicate wisp of incense creates a captivating ambiance, infusing your surroundings with tranquility and natural beauty. The alligator vessel carries more than its physical presence; it embodies the craftsmanship of its maker, representing a profound appreciation for the rich heritage and natural beauty of the land.
Embrace this timeless piece and allow its enduring allure to inspire awe and admiration within your life. Own a piece of artistry that celebrates the impact of human creativity and the ability to shape humble materials into extraordinary objects.