1910 Pre-Prohibition Oertel Beer Advertisement Litho Stone (One of a Kind)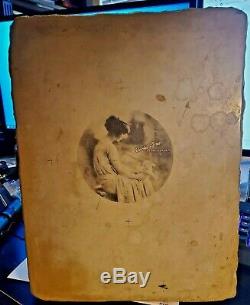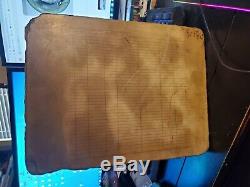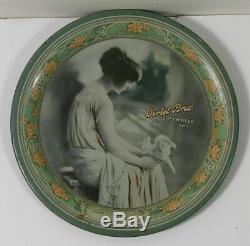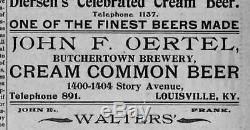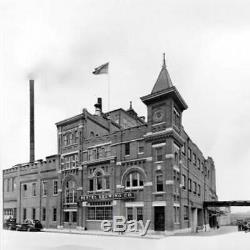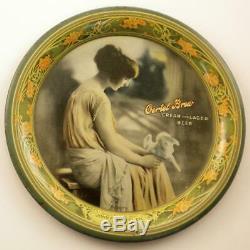 So this is a very special lithograph stone. Not only did my family use this to print the above advertising products but we went through tough times after this due to prohibition. Whoever buys the item I can send a bunch more articles and history between the two companies. Kentucky Komon: Louisvilles native beer.
About 150 years ago, give or take, something new emerged in Louisvilles emerging brewing scene. It was a beer no one in the city had ever tasted before. In fact, it was a beer no one in the entire world had tasted before. In those days, and for decades to come, it was often called cream beer or common beer.
And for just as many decades, it was the beer of choice for Louisville, with an estimated 80 percent of the beer produced and consumed here during the citys brewing boom being what is now usually known as Kentucky Common (sometimes spelled Komon). Conrad Selle, a local home brewer and beer historian, helped Apocalypse Brew Works re-create a 1912 version of Kentucky Common based on brewing logs from Oertel Brewing Company, one of Louisvilles best known breweries that was founded in the 1890s.
Selle provided me this translated quote from a 1909 article in Louisvilles German language newspaper, The Louisville Anzeiger. Beer has conquered the world.
But one thinks that this refers to lager beer. In Louisville, however, the beer drinker can enjoy double pleasure, as they can along with the lager beer, enjoy the common beer, a really great and increasingly popular product. It is a healthful, light, pleasant drink that people in other large American cities are for the most part unaware of. Perhaps its popularity, which it has always enjoyed here, would not be as great if, with improved brewing methods, better stuff had not become available. The best common beer in Louisville is the Cream Beer of the Butchertown Brewery.
While the beer mostly went extinct following Prohibition, it remains every bit as Louisville as the Kentucky Derby. And its far more native to the city than the often-revered mint julep, which didnt become associated with the Derby until 1938. On Friday, May 1 Oaks Day to Louisvillians Derby City BrewFest will celebrate this uniquely Kentucky beverage, one of only two beer styles in the world indigenous to the United States, with a beer festival, live music and more at the KFC Yum!
Bluegrass Brewing Company in St. Matthews, which is the oldest operating brewery in Louisville, has gathered together breweries from around the region to brew their versions of this historically significant beer, and Derby City BrewFest will offer a chance to try these beers in one spot. This is a beer style we have brewed several times since we opened in 1993, Pat Hagan, founder and owner of Bluegrass Brewing Company, said in a press release.
Its uniquely Louisville in that its such an important part of our citys distinguished brewing heritage. And its an accessible beer that anyone can enjoy, with a tart finish. Contributors range from New Albanian Brewing Co.
Which has made a version of the beer off and on for years, to Lexingtons West Sixth Brewing and Blue Stallion, along with Louisvilles own Against the Grain, Falls City, the aforementioned Apocalypse and Great Flood Brewing. Other participating breweries include Gordon Biersch, Flat 12 Bierwerks, Alltech and Eight Ball Brewing. One attraction at Derby City BrewFest will be the Brewseum, curated by My Old Kentucky Homebrew owner Paul Young.
A collector of Louisville beer artifacts and brew historian, Youngs collection includes everything from pre-Prohibition bottles to advertisements, documents, a brewery map and even a pre-1900 barrel that he believes once held Kentucky Common. Calling it a combination of American ingredients, German techniques and Kentucky originality, Young said the beer was common enough for every man to enjoy and unique enough to separate from the traditional beers of the day. The beer was inexpensive to make and quick to ferment and become ready to drink, which prompted many of Louisvilles breweries to make it exclusively due to its profitability. Interestingly, many believe Common was a sour beer made from sour mash, but available brewing records suggest otherwise. Its hard to know exactly how the Common tasted, Young said, and it could have varied from brewer to brewer, but it was likely to have a rich barley backbone, slight sweetness from corn and a roundness from caramel malts.
It could have gained some sourness if it sat around, but I believe it was a beer that could be quickly and cheaply brewed and served fresh. Apocalypse Brew Works brewer and co-owner Leah Dienes is also a Beer Judge Certification Program-certified beer judge who recently helped get the beer style recognized by the organization as a historical beer.
She brewed the Apocalypse version with Selle, dubbing the beer Oertels 1912. Dienes likens Oertels 1912 to certain English beers, such as Bass Ale, describing 1912 as a dark cream ale, crisp, clean and very drinkable with a hint of caramel malt. She adds, Our version also has a crisp or dry finish that makes you want to take another drink. However, recent versions by other area breweries have taken different approaches, and thats where the fun of Derby City BrewFest comes in. Every brewer has an interpretation, and none can necessarily be called wrong.
Against the Grains version is barrel-aged and sour, while West Sixths version last year packed about 8.0 percent alcohol, well above most versions. Many of the participating breweries will have their versions of Kentucky Common on draft at their tap rooms during Derby Week to help introduce Derby tourists to something uniquely Louisvillian. Just add hot browns and horses. The item "1910 Pre-Prohibition Oertel Beer Advertisement Litho Stone (One of a Kind)" is in sale since Sunday, April 12, 2020.
This item is in the category "Collectibles\Breweriana, Beer\Pre-Prohibition". The seller is "dreben78" and is located in Pflugerville, Texas. This item can be shipped to United States.
Modified Item: No
Country/Region of Manufacture: United States
Brand: Oertel Beer/Detroit Lithograph INC
Lithograph Stone: Cream and Lager Beer