Authentic, One Of A Kind, Charles Spurgeon Handwritten Autographed Letter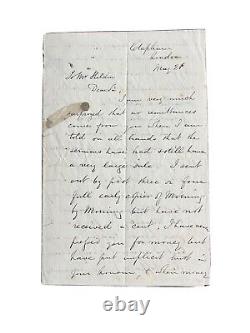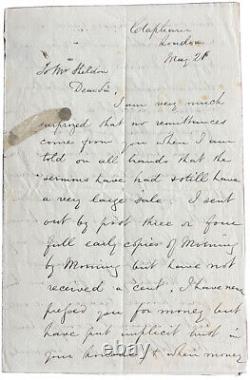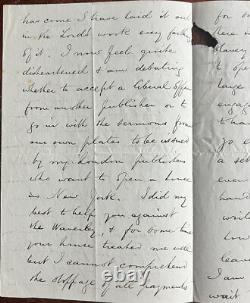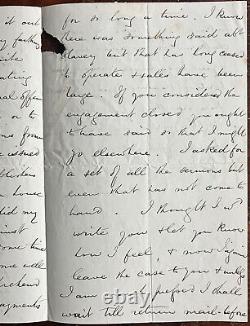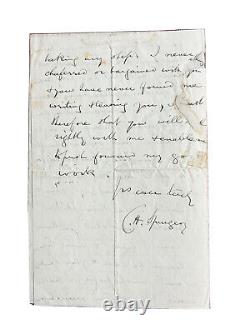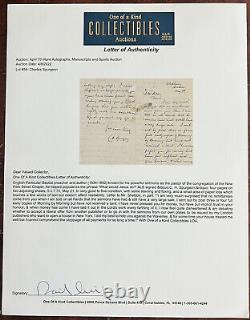 There are NO Charles Spurgeon Handwritten Letters for sale ANYWHERE!! This is an opportunity of a lifetime. This is an authentic handwritten and autographed letter by Charles Spurgeon, perhaps the most famous and quoted Preacher of all time.
The letter is signed by Spurgeon himself, making it a rare and valuable piece for any collector or enthusiast. The item is a must-have for those who appreciate historical documents and artifacts. The letter is a significant piece of history, showcasing Spurgeon's handwriting and signature.
This is a one-of-a-kind item that is perfect for any collector interested in historical documents and autographs, especially one's of this famed Prince of Preachers. Don't miss out on the opportunity to own a piece of history with this authentic Charles Spurgeon handwritten and autographed letter. The letter contains 2 pages (front and back), for a total of 4 Handwritten pages. There are absolutely no letters of this size for sale or in circulation by Charles Spurgeon.
The letter comes with a Certificate of Authenticity and is absolutely guaranteed 100 percent authentic! There is a tear and a few stains (shown in the pictures). They do not effect readability.